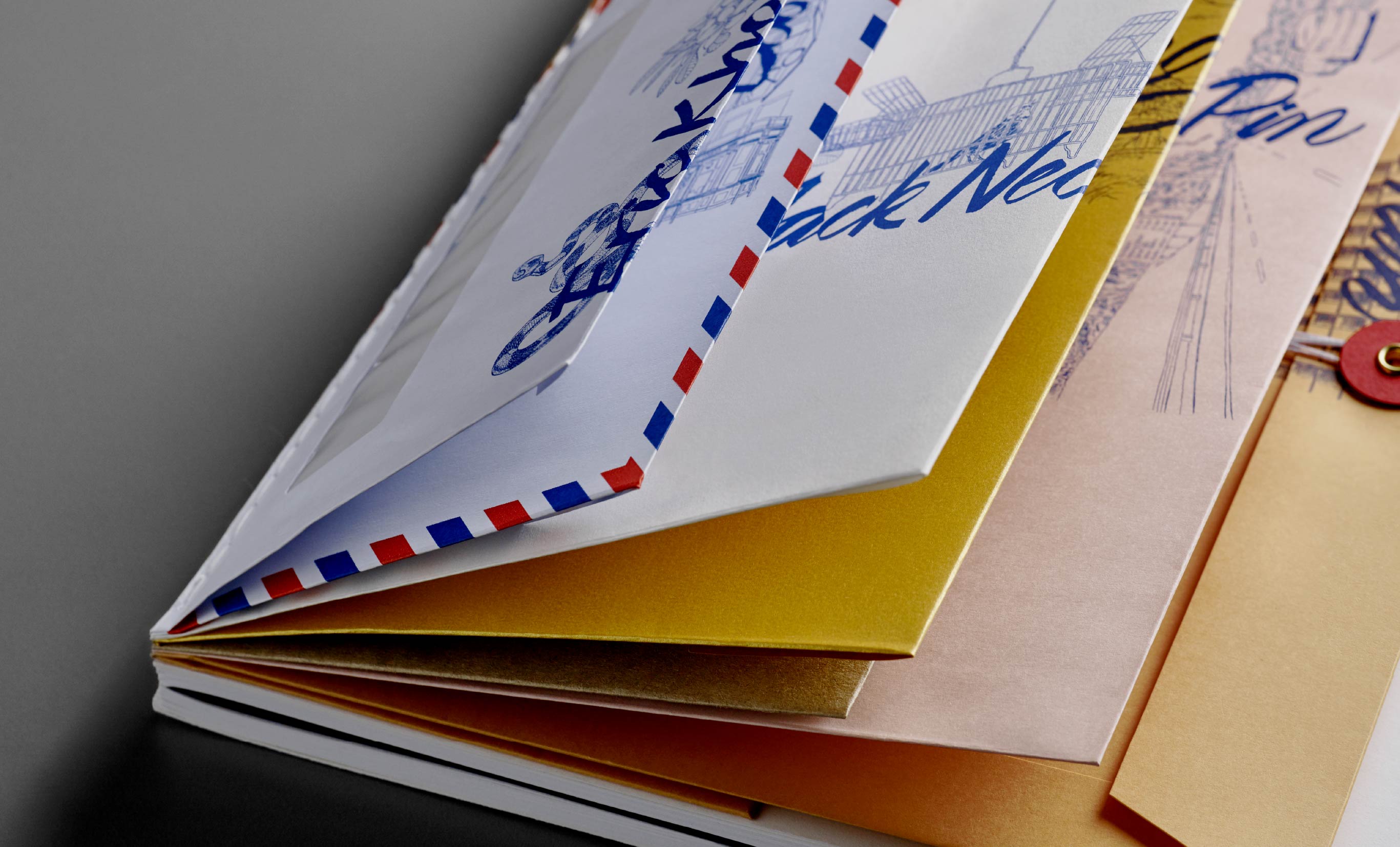 7 love letters to Singapore
A cinematic toast to the 50th Anniversary of Singapore's Independence
When passions are palpable, design gives them form.
AUTHORING A SHARED VISION
An emotive anthology of seven cinematic "love letters" to Singapore, 7 Letters is an omnibus featuring seven of the nation's most illustrious living directors and their poignant connections with the place they call home. Commissioned as the overall creative consultant for the project, Larry Peh developed the project's title with long-time collaborator Royston Tan.
The name "7 Letters" was derived from the need to convey a sense where the resultant whole is greater than the sum of its parts – with each of the seven alphabets in 'Letters' representing each director and his or her thematic value.
Legacy – Eric Khoo
A tribute to the golden era of Singaporean cinema.
Evolution – Boo Junfeng
The concept of change and the evolution of social norms.
Time – Jack Neo
Appreciating what we have before they're gone.
Tradition – Kelvin Tong
Customs that both divide and unite a family across generations.
Embrace – K. Rajagopal
The collision of values between two generations.
Roots – Tan Pin Pin
The search for one's beginnings and the concept of self-identity.
Song – Royston Tan
Music as a language that transcends cultural boundaries.
A KEEPSAKE FOR FUTURE MEMORIES
As each of the short films is a personal reflection of unique stories and connections to Singapore, we appropriated the form of an archival box and its cherished content. The visual outcome is singular and purposeful – a miscellany of treasured memorabilia from the depths of a time capsule.
Hand-assembled from a hodgepodge of overprinted envelopes, the cover represents the film's mix of different genres and styles, mirroring Singapore's multi-ethnic and multicultural society.
Through careful and faithful reproductions of inspirational objects submitted by the directors – old photographs, personal artefacts, handwritten notes – the directors' innermost thoughts were meaningfully conveyed to the audience. Enclosed within translucent envelopes appended after each essay, these keepsakes serve to supplement the anthology, allowing the viewers a deeper understanding of the impetus behind the creation of each short film.
A LABOUR OF LOVE FOR ALL INVOLVED
In keeping with the spirit of SG50, we worked with Singaporean calligrapher Craft Varies to create the distinctive logotype, directors' names and limited edition numbering; and artist Koh Hong Teng, whose illustrations grace the cover and pages within.
Our efforts culminated at the film's premiere at The Capitol, the Grand Dame of Singapore cinematic heritage, on 24th July 2015, where it was cheered on by a gathering of enthusiastic fans and industry stalwarts alike. The emotions and memories of those present will echo on each time someone runs their fingers across these pages and replays the stories that were put together with so much care and consideration.